"Real Food Real Wine" is a program aim to introduce authentic Asian food and Australian Premium wines to both local and international consumers in Adelaide. The program cooperates with a vast list of Asian restaurants and Australian wineries.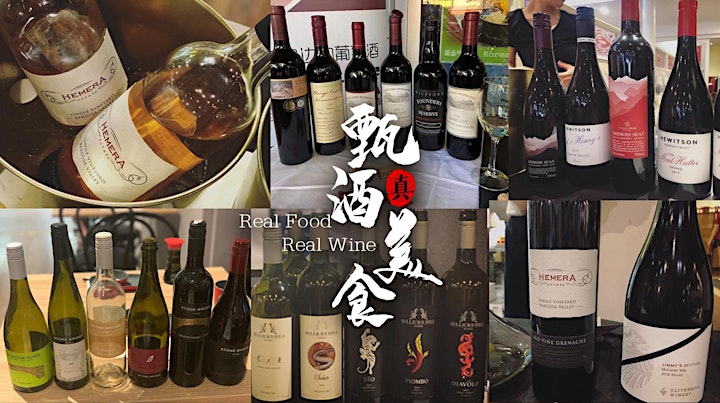 Like we have done previously, participants attending this event will taste delicious Asian food , pairing with wines from our local boutique wineries. In the meantime, you will also be able to know ideas about Asian food culture.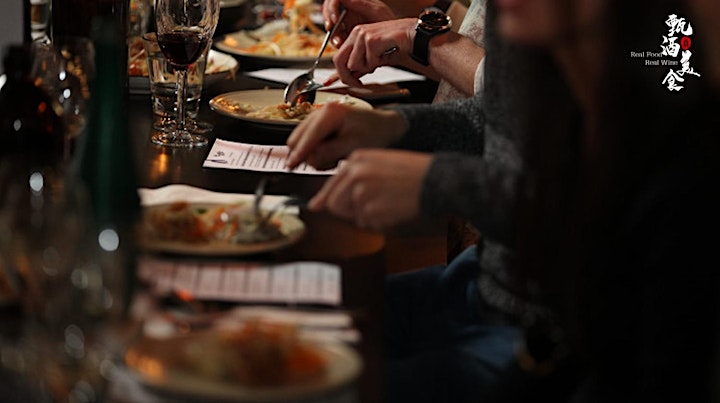 Selected by WRC's experienced wine professions, these 8 wines which consist of reds and whites from Barossa Valley were produced and presented by Chateau Tanunda. At the end of this event, There are surprise lucky draw prepared for all the customers. Don's miss it.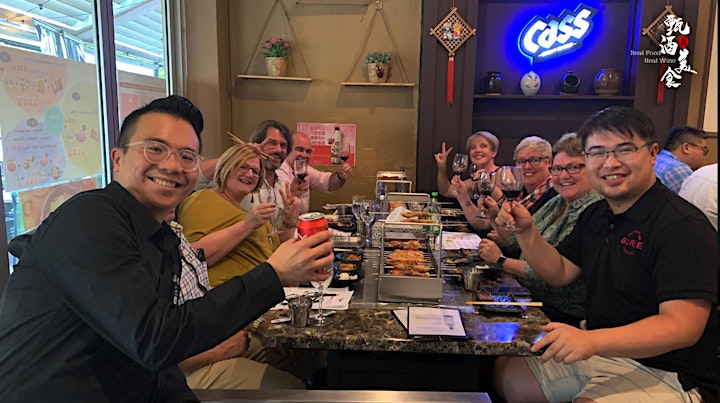 In Real Food Real Wine 10, you'll enjoy traditional Cantonese dishes specially made by Ming's Steamboat on Morphett Street, Adelaide.
Open since 2007, Ming's Steam Boat has been popular among Adelaide's local Chinese for 13 years. The Chef Liang is good at authentic Cantonese and Sichuan cuisine, and he has been interviewed by local newspapers and magazines. The restaurant was praised as "Yammy Hot Pot and dishes taste delicious".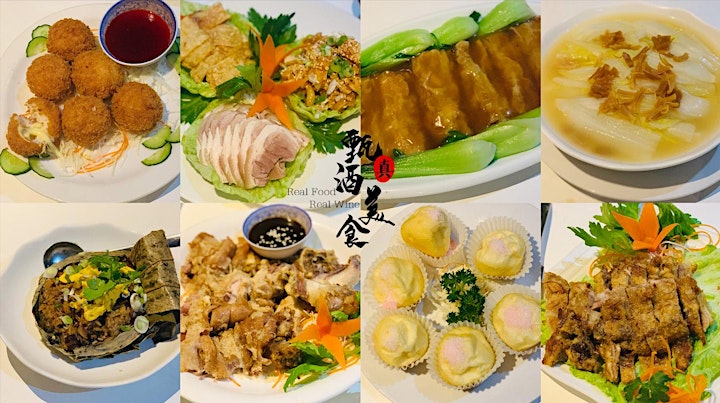 Tasting 8 Cantonese dishes and 8 Barossa Valley wines carefully selected by Wine Residents Club from Chateau Tanunda's cellar.
General Admission – $49.88 ppl.
Food Menu on the night:
1. Three-style Cold Dish
2. Crispy Deep Fried Prawn Balls with Stuffed Cheese
3. Shredded Chicken Roll with Oyster Sauce
4. Deep Fried Salt and Pepper Pork Trotter
5. Crispy Lamb Peking Style
6. Cabbage in Conpoy Chicken Soup
7. Preserved Meat Glutinous Rice
8. Deep Fried Egg White Balls with Red Bean
Wine List on the night:Chateau Tanunda
1. Grand Cuvee Sparkling Blanc de Blancs 2009
Bursting with aromas and flavours of green apple, lemon and citrus fruits combined with a hint of toast, lemon curd, nougat and spice leading to a crisp, clean finish.
2. 150 Year Old vine Semillion 2019. - James Halliday 95
Honey, Lemon, Grapefruit and hints of pineapple on the nose. Lively, fresh citrus and stonefruit on the fleshy palate with clean, fresh acidity on a long lingering finish. A seamless wine of fine acid structure and intense varietal flavours driving the length on the palate.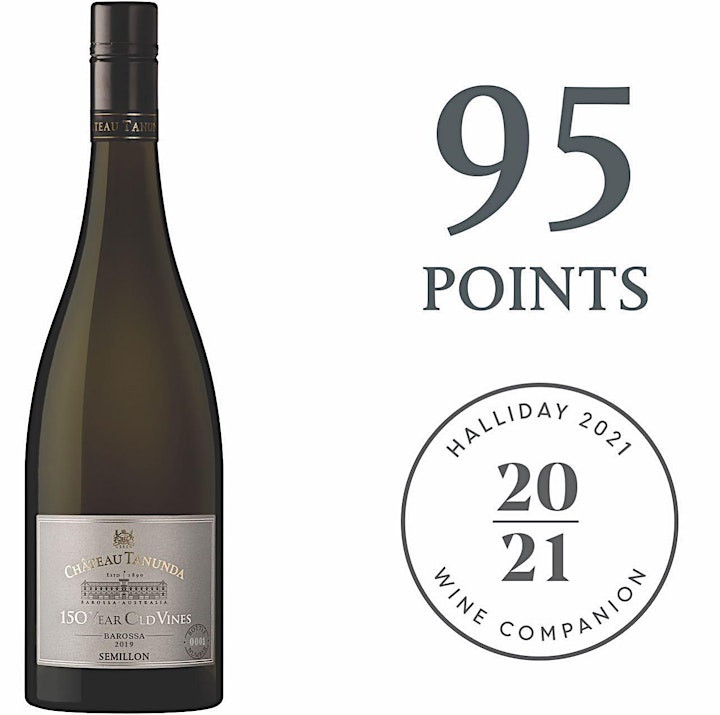 3. Chateau Tanunda Sparkling Shiraz NV.
The nose is elegant and lively with lovely, rich aromas of blackberry, dark cherry fruit and spice. The wine is vibrant and balanced with a soft, creamy, palate of strawberry and red cherry fruit flavours. The finish is fresh and lively with great length.
4. Grand Barossa Grenache Shiraz Mourvedre 2018. - James Halliday 94
Lifted aromas of blackberry, black cherry and raspberry are accompanied by spicy, dark berry fruits and white pepper on the palate.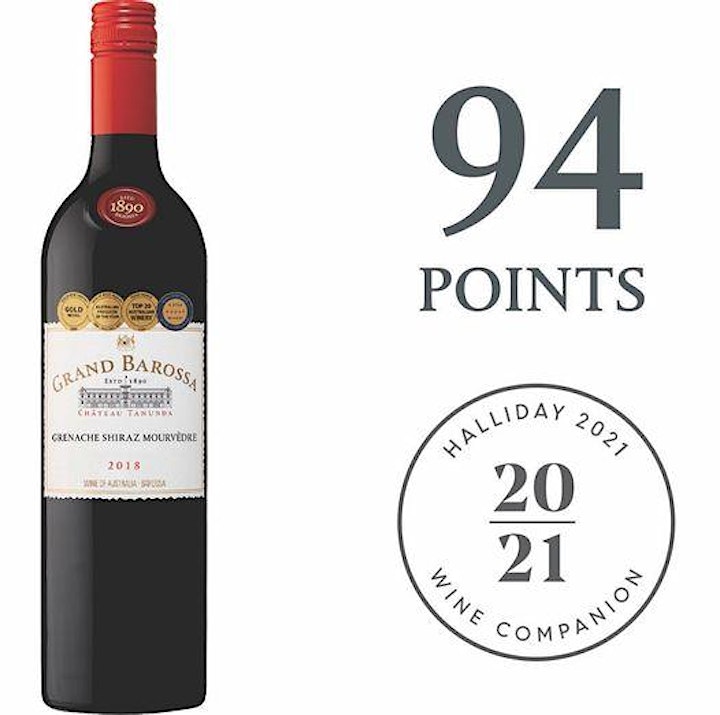 5. The Chateau Single Vineyard Cabernet Sauvignon 2018. - James Halliday 95
'The Château' Cabernet Sauvignon displays deep, rich purple and red hues.
The bouquet has lifted aromas of blackcurrant, redcurrant and spice on the velvety smooth palate with hints of cedar and mint. The extensive finish is framed by elegant, fine-grained tannins from 18 months' maturation in a combination of new and seasoned French oak barrels.
6. The Château Bethanian Shiraz 2017
Lifted aromas of blackberry, blueberry and black pepper supported by spicy, dark berry fruits on the palate. The extensive finish is framed by elegant, fine-grained tannins from maturation in a combination of new and seasoned American and French oak.
7. 50 Year Old Vines Shiraz 2017
Medium to deep crimson/purple. Powerfully intense aniseed, blackberry, mulberry and blueberry fruit aromas, with ginger, mint notes.
Vigorous and fleshy with generous blueberry, blackberry flavours, excellent mid-palate richness and plentiful brambly-chocolatey tannins.
• Wine Residents Club SECRET SELECTION wines.
• Food and wine pairing skill will be presented.
• Lucky draw prize at the end of the event
Event Location:
Ming's Steamboat Chinese Restaurant, 301-303 Morphett St, Adelaide SA 5000.
If you are interested in this event,
Please contact Jose by phone: 0423 733 078
or e-mail: admin@wineresidentsclub.com
Promotion effective until: 31st August 2020
Event Date and Time:
1st September 2020, 6:30pm - 9:00 pm, Tuesday.
*Due to the complexity of Chinese dishes, we are unable to guarantee that any menu item can be completely free of allergens. Please be aware that the menu items may contain WHEAT, EGGS, DAIRY PRODUCTS, NUTS, SEAFOOD, MSG, GLUTEN and other allergens.
• Wine Residents Club SECRET SELECTION wines.
• Food and wine pairing skill will be presented.
• Lucky draw prize at the end of the event
Refund Policy
No Refunds
Please note by purchasing a ticket for this event you are agreeing to our Terms and Conditions.
Bookings are essential
Please ensure you advise of any dietary requirements.
For group bookings over 6 people please contact WRC to discuss table options.As we use the freshest seasonal produce, menu is subject to change.
If you are going to hold a special occasion, please let us know at the first place, your special requests might not be able to meet due to our event speciality.
Strictly 18+ allowed due to serving alcoholic beverages in the event
We only provide table water and wines from WRC selection, any other drinks will be available for your purchases.