"Real Food Real Wine" is a program aim to introduce authentic Asian food and Australian Premium wines to both local and international consumers in Adelaide. The program cooperates with a vast list of Asian restaurants and Australian wineries.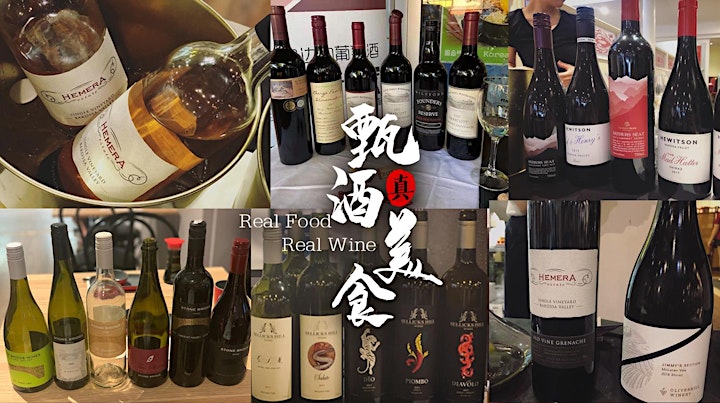 Like we have done previously, participants attending this event will taste delicious Asian food , pairing with wines from our local boutique wineries. In the meantime, you will also be able to know ideas about Asian food culture.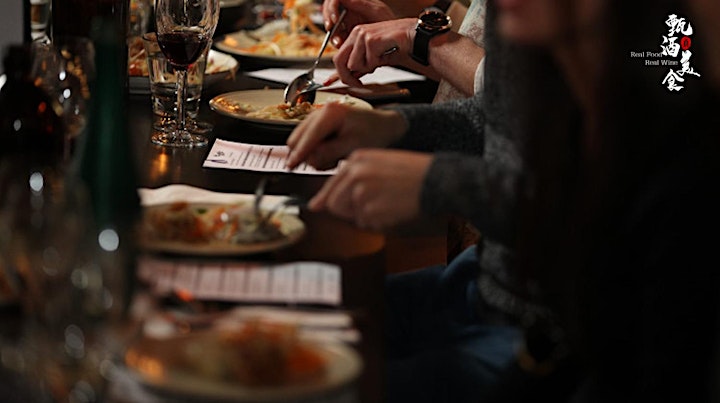 Selected by WRC's experienced wine professions, these 8 wines which consist of reds and whites from McLaren Vale were produced and presented by Gemtree Wines. By respecting and nurturing this land, Gemtree harvests high quality, flavourful grapes each and every vintage from vineyards farmed with care. This time Gemtree will offer you their certified organic and biodynamic wines grounded in earth.
In Real Food Real Wine 11, you'll enjoy traditional Sichuan Hotpot specially made by Xiao Long Kan on Gouger Street, Adelaide.
Chinese hotpot is one of the most popular meals in China. It consists of a simmering pot with broth in the middle of the table. Around it are plates of meat, seafood, and vegetables, so people can add and cook whatever they like in the broth.
The name Xiaolongkan in English means "Little Dragon". It was originally a main road where a significant passage from Chongqing to Chengdu specifically for the period from year 1912-1949.
Wu family was the most outstanding hotpot business owner that specialised in Hotpot cuisine. Master Wu's Hotpot cooking method was diverse and amazingly delicious, especially for Hotpot Blazing Spicy and White Pot Qinglie nutrition soup base.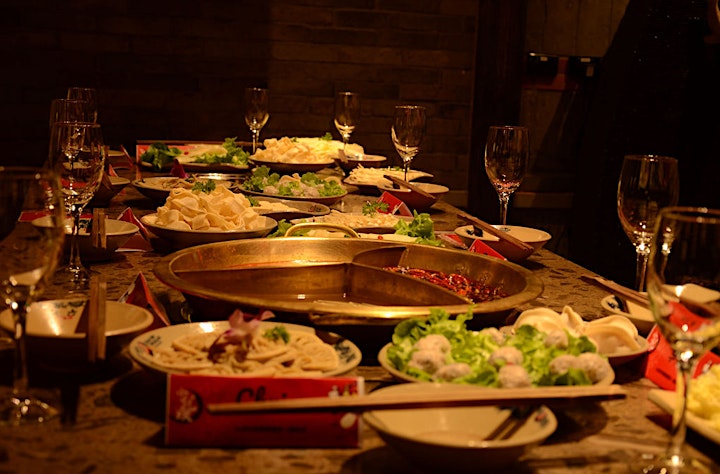 High quality and delicious ingredients were carefully selected in different stages, the whole making process of these spicy Hotpot soup base had created a clear sense of different layers of taste.
During the night, we'll also have an opportunity to enjoy the traditional Sichuan Opera - Face-changing performance.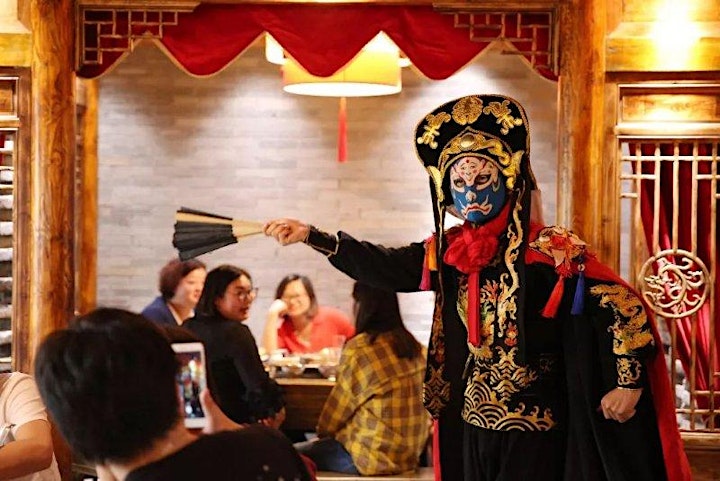 Tasting 20 ingredients, 2 authentic Chinese desserts & 8 McLaren Vale wines carefully selected by Wine Residents Club from Gemtree's cellar.
Early Birds - $58.80 ppl for the first 10 guests
General Admission – $68.80 ppl.
Food Menu on the night (RRP $100 AUD ppl.)
3 Soup bases in one Hotpot including: Classic spicy beef soup, tomato base soup and pork bone soup
Dipping sauce for each guest
1. Mashed Prawn
2. Japanese Crab Sticks
3. Tiger Prawns
4. Fish Balls with Roe
5. Super-hot Beef Slices
6. Premium Beef Slices
7. Premium Lamb Slices
8. Crispy Fried Pork Slices
9. Milk Marinated Beef
10. Pork Belly Slices
11. Special Chicken Slices
12. Cooked Quail Eggs
13. Leaf Lettuce
14. Oyster Mushroom
15. Enoki (Needle) Mushroom
16. Fried Beancurd Rolls
17. Thinly Cut Potato Slices
18. Chicken and Prawn Dumplings
19. Hand-made Noodle
20. Challenge Item
20. Rice Cake with Brown Sugar
21. Ice Jelly
**IMPORTANT**
ALL ingredients on the table are RAW - Please cook on your own.
Some Items are very spicy.
In terms of food sharing, we highly recommend participating in groups of 5. (Each Table for 5 people)
Please leave a message via Email or Facebook:
 

wineresidentsclub

 

if you would like to reserve a table.
**IMPORTANT**
Wine List on the night: Gemtree Wines (RRP $290 AUD)
1. 2020 Luna de Fresa Rose
Luna de Fresa is everything we love about Rosé; dry, fresh and mouth-watering!
2. 2020 Moonstone Savagnin
A delightful and zesty white wine, fresh and fragrant of white flowers and lemongrass.
3. 2018 Uncut Shiraz - JH 95
Uncut is the first wine Gemtree made, a distinctive McLaren Vale Shiraz. It is generous, layered, bright and textural.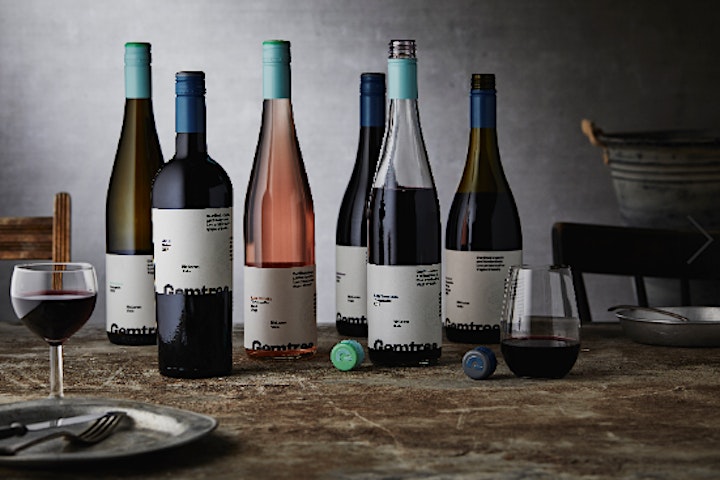 4. 2018 Ernest Allen Shiraz - JH 95
A wine that celebrates and validates the relationship between the earth and the vine. An intensely rich Shiraz, Ernest Allan is worthy of a memorable occasion.
5. 2019 Luna Temprana - JH 94
Our Tempranillo is an aromatic and textural wine, with bright and juicy blueberry & cherry cola flavours.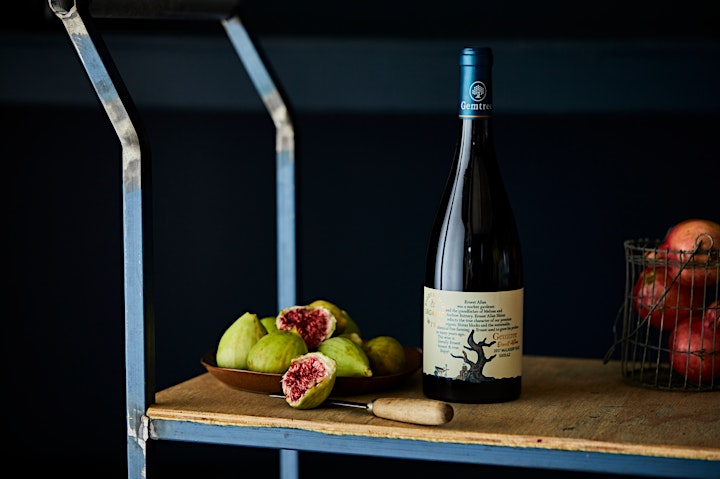 6. 2019 Grenache - JH 95
Made from small parcels of organic fruit, this wine is an expression of the joy and curiosity of winemaking. Deliciously juicy with generous exotic berry flavours.
7. 2018 Cinnabar GSM - JH 93
This GSM is blended seamlessly, a bright and lively wine bursting with delicious cherry and raspberry flavours.
8. 2019 Cabernet Sauvignon
True to our Small Batch philosophies of experimentation, our 2019 Cabernet Sauvignon has been 21 years in the making. This is a wine to savour and contemplate.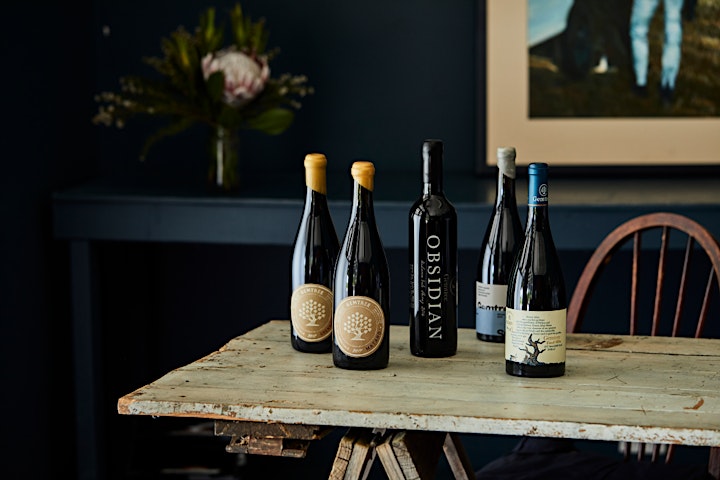 Awards
2020 Global Sustainable Wine Tourism by Great Wine Capitals
2020 ACO Board Member Chief Winemaker Mike Brown by ACO Australia Certified Organic
2019 Outstanding Viticulturist Melissa Brown by Delicious Magazine
2019 Organic Wine of the Year Luna Temprana by ACO Australia Certified Organic
2018-now Regional Tourism Award by South Australia Tourism SATC
2009-now James Haliday Red Five Star Winery
• Wine Residents Club SECRET SELECTION wines.
• Food and wine pairing skill will be presented.
• Lucky draw prize at the end of the event:
Event Location:
Xiao Long Kan Chinese Hotpot Restaurant, 123 Gouger St, Adelaide SA 5000.
If you are interested in this event,
Please contact Jose by phone: 0423 733 078
or e-mail: admin@wineresidentsclub.com
Promotion effective until: 28th September 2020
Event Date and Time:
29th September 2020, 6:30pm - 9:30 pm, Tuesday.
*Due to the complexity of Chinese dishes, we are unable to guarantee that any menu item can be completely free of allergens. Please be aware that the menu items may contain WHEAT, EGGS, DAIRY PRODUCTS, NUTS, SEAFOOD, MSG, GLUTEN and other allergens.
Refund Policy
No Refunds
Please note by purchasing a ticket for this event you are agreeing to our Terms and Conditions.
Bookings are essential
Please ensure you advise of any dietary requirements.
For group bookings over 6 people please contact WRC to discuss table options.As we use the freshest seasonal produce, menu is subject to change.
If you are going to hold a special occasion, please let us know at the first place, your special requests might not be able to meet due to our event speciality.
Strictly 18+ allowed due to serving alcoholic beverages in the event
We only provide table water and wines from WRC selection, any other drinks will be available for your purchases.