About Real Food Real Wine
"Real Food Real Wine" is an Asian food & Australian wine pairing event. The event launched in November 2019 by Wine Residents Club and Oh Rice Media.
A well-chosen wine will be a sensational experience with the sense of sweetness and heat from Japanese food. We have invited double-region, two wineries this time, for you to enjoy the feast.
Kaesler Wines + Saint & Scholar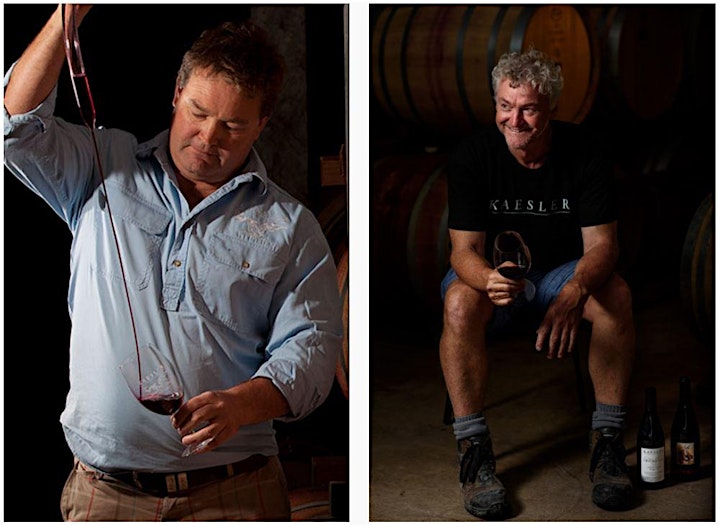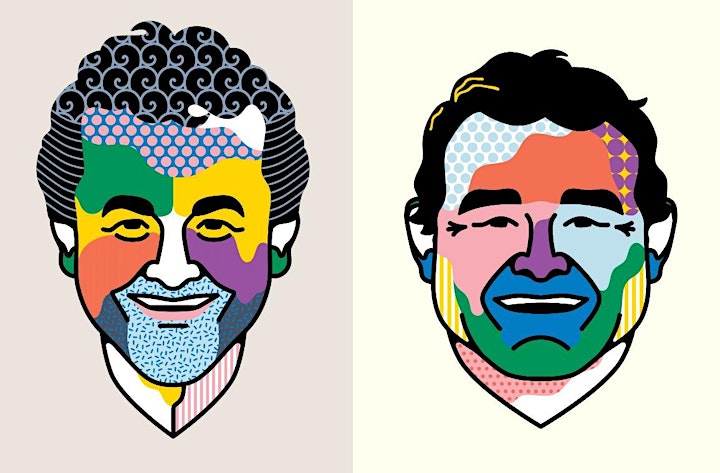 Reid Bosward, laid-back, matter-of-fact, honest, a man of few words, but many pours.
Stephen Dew, tried Business School once, but he realised making wine was better.
These are the winemakers of Kaesler Wines and Saint & Scholar.
Kaesler Wines – Barossa Valley
The first owners of the Kaesler vineyards were Silesian pioneers who came to the Barossa Valley in the 1840s. The Kaesler vineyards were owned and run by the Kaesler family from 1893 to 1986. In 1999, winemaker Reid Bosward seized the opportunity to become the head of the new Kaesler family when he and his partners bought Kaesler, becoming the third owners of this property. At this time, the Kaesler vineyards consisted of over 70% red wine vines, all 50 years of age or more and maintaining the original plants of 1893.
Saint & Scholar – Adelaide Hills
A true passion project, the single vineyard site was selected in Gumeracha to allow winemakers Dewy (Stephen Dew) & Boz (Reid Bosward) to play with varietals not readily available to them in the Barossa. This site allowed them to utilize their skills and techniques learnt doing vintages all around the world.
Dewy smiles at everyone he meets and every grape he tastes. Because he loves what he does. He's very good at it, too. That's why he's the Saint.
Boz is a man of few words when it comes to wine, but he's a man of many when it comes to life's philosophies. Pull up a chair and see why they call him the Scholar.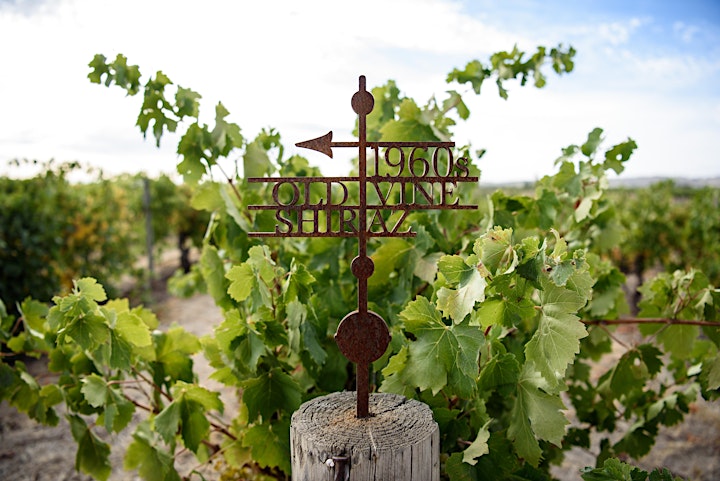 Wine Characteristics
Kaesler Wines
Now having access to 1893 & 1899 plant old vine material, Reid set out to produce bold estate wines representative of the Barossa Valley. The intensity of the old vine Shiraz inspired Reid to produce a special premium batch, the "Old Bastard" made from vines planted in 1893 Classified as "Outstanding" by Langtons with its rich and intense fruit style, the Old Bastard Shiraz paved the way for Kaesler. A string of highly celebrated wines followed suit, the generous Stonehorse range and premium Old Vine Shiraz, "The Bogan" and Alte Reben wines to name a few.
Saint & Scholar
Saint & Scholar is a single vineyard (50 ha under vine) nestled in the small hamlet of Gumeracha in the Adelaide Hills. A unique vineyard that is shaped like a warn-down Pompeii Amphitheatre – where the top of the vineyard and the base have an elevation variance of ` 60 m and aspects that vary from completely north facing to completely south facing and soil profiles that vary between each row. These variances create exceptional opportunity to craft diverse and distinctive wines.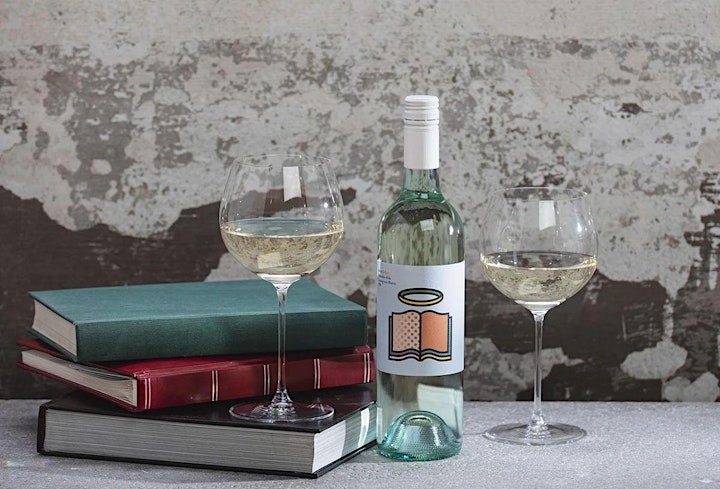 Kyoku Yakiniku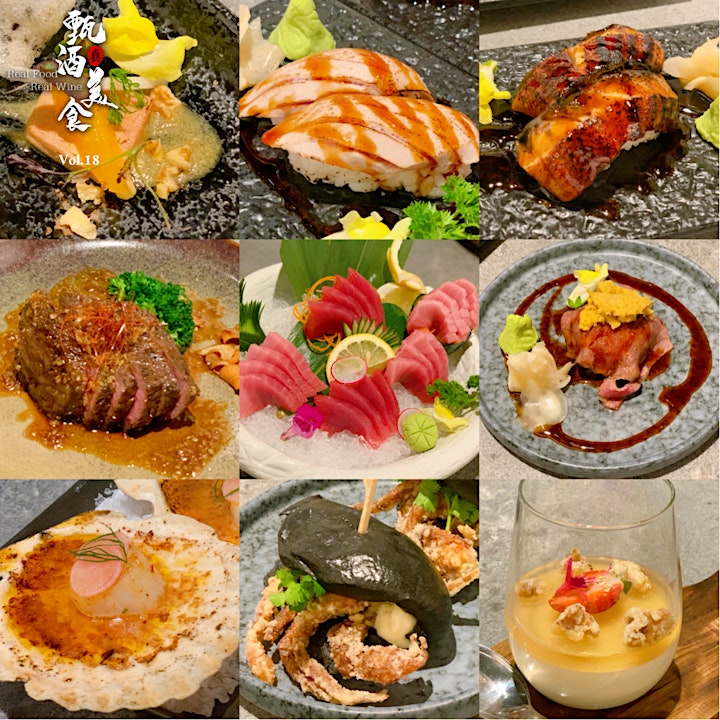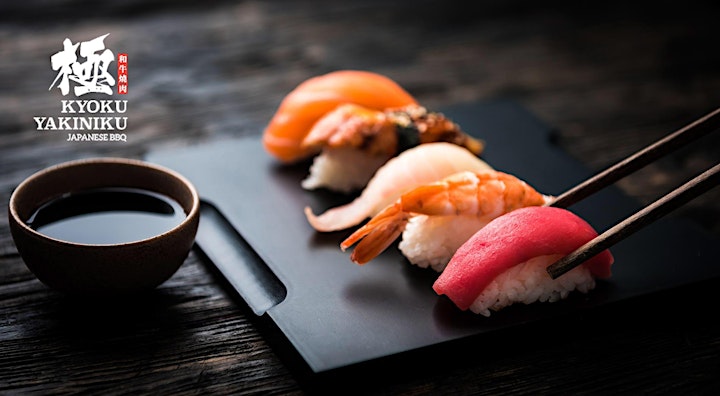 At Kyoku Yakiniku, they serve customers the most premium quality Japanese wagyu which is famous for its impeccable quality, unrivalled fine texture, buttery flavour, envious juiciness and tenderness.
Kyoku Yakiniku is Adelaide's first Japanese Yakiniku restaurant. Yakiniku is Japanese-style BBQ with fresh and seasoned ingredients placed on a wire mesh and grilled to your liking.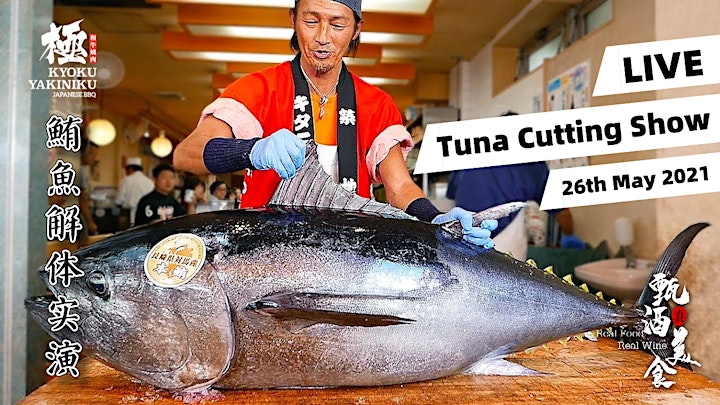 Fresh tuna cutting show and savour freshly cut tuna sashimi for a unique Japanese dining experience.
Listen as the chef explains the various parts of the tuna, as he works through the process.
Savour raw tuna at its freshest after having witnessed how the massive fish is cut and prepared.
Indulge in a delicious Japanese dinner, which includes hand-rolled sushi and sashimi.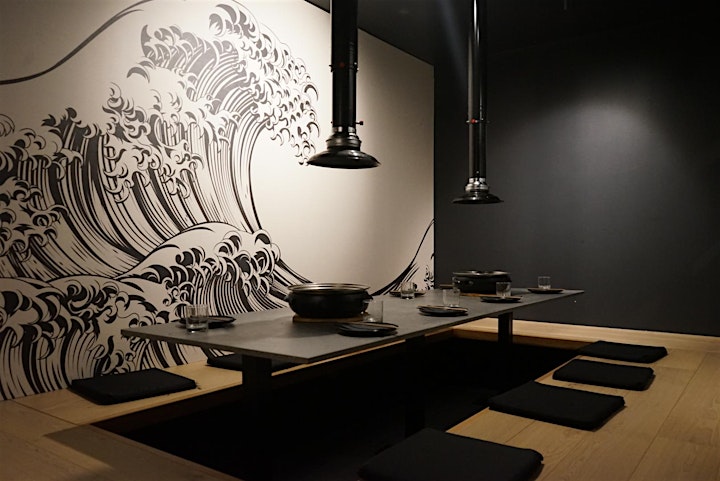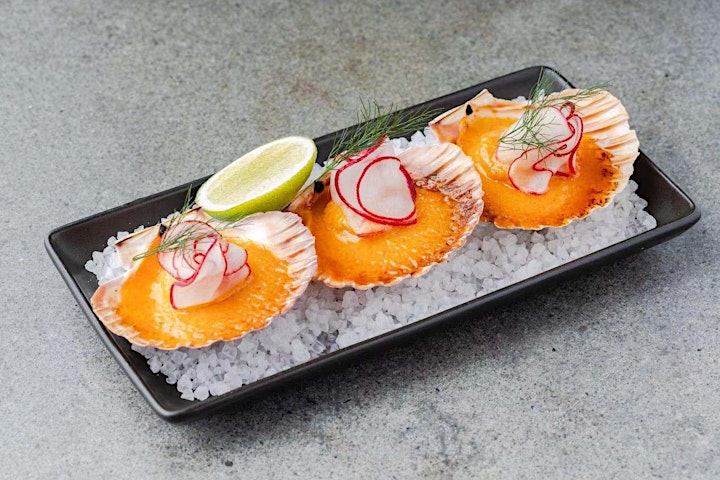 Wine Tasting List
2013 Kaesler Old Vine Semillon
2020 Kaesler Old Vine Semillon
2018 Saint & Scholar Holier Than Boz Chardonnay
2018 Saint & Scholar Pinot Noir
2020 Kaesler 'The Fave' Grenache
2017 Kaesler Avignon GSM
2017 Alte Reben Shiraz (1899 Plant Old Vine)
2017 Old Bastard Shiraz (1893 Plant Old Vine) - Langtons Rated Outstanding
2018 Kaesler Bogan Shiraz
NV Kaesler Cottage Block White Fortified
Menu of the Night
BIG BLUEFIN TUNA
- Tuna Sashimi (Different cuts) - Special of the night
- Aburi Tuna Sushi
ENTREE
- Grilled Hokkaido Scallop
- Softshell crab Charcoal Bao
- Foie Gras Terrine
SUSHI
- Wagyu Sea Urchin Genkan
- Aburi Eel Nigiri
MAIN
- Wagyu Steak
- Wagyu Fried Rice
DESSERT
- Yuzu Panna Cotta
Things you need to be aware
Refund Policy: 7 workings days before the event.
Please ensure you advise of any dietary requirements.
For group bookings over 6 people, please contact WRC to discuss table options. As we use the freshest seasonal produce, the menu and wine list are subject to change.
If you are going to hold a special occasion, please let us know in the first place. Your special requests might not be able to meet due to our event specialty.
Water and wines are provided at the event. Any other drinks will be available for your purchases.
Some dishes may contain MSG, chilli and soy sauce, as the restaurant determines.
Due to the complexity of Asian cooking, we are unable to guarantee that any menu item can be completely free of allergens. Please be aware that the menu items may contain WHEAT, EGG, DAIRY PRODUCT, NUT, SEAFOOD, MSG, GLUTEN and other allergens.
Our events are mostly shared dish events.
Our events are filmed and photographed, if you don't wish to be included on any of our footages for social media use, please let us know.
All rights reserved by Wine Residents Club.