"Real Food Real Wine" is an Asian food & Australian wine pairing event. The event launched in November 2019 by Wine Residents Club and Oh Rice Media in South Australia. It soon becomes extremely popular of its kind because the concepts of food and wine paring with unique cultrual experience. Now we've been invited to Melbourne for the best wines , performances and unforgetible experiences!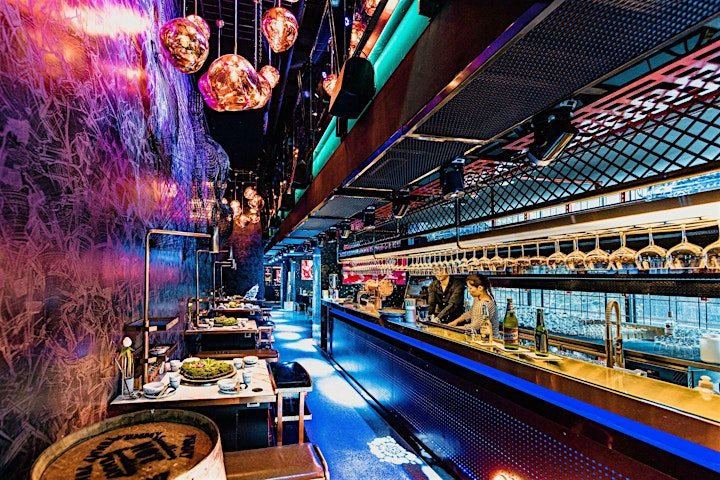 Chef David
If anyone knows authentic Sichuan cuisine, it is Chef David Li. Chef David has been experimenting with Sichuan flavours since he was 14 years old. Now the executive chef at his titular restaurant, he creates recipes and trains the talented chefs in the kitchen.With over 20 years of experience in the industry, David Li started his journey searching for the best peppercorns and dried chilli, which is the heart and soul of authentic Sichuan Cuisine. Chef David mixes traditional ingredients with creative food concepts to create a modern Asian dining experience like no other.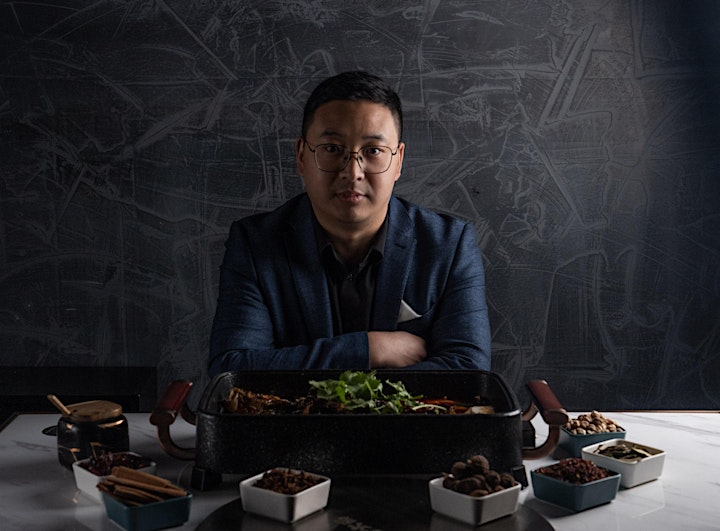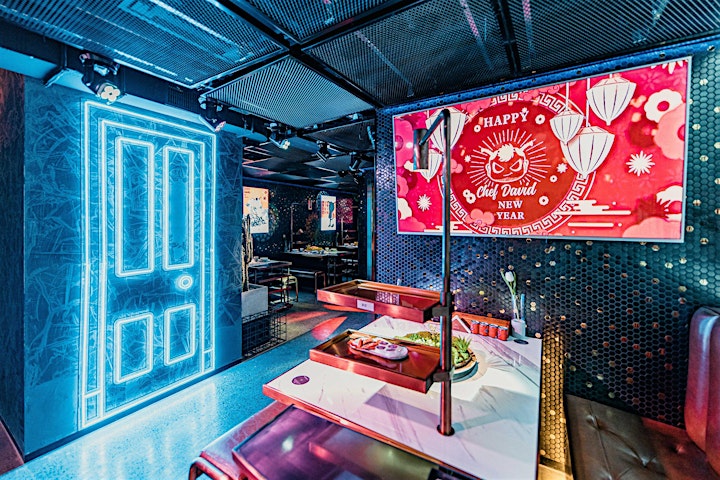 Real Food Real Wine 17
Embark on a culinary journey and indulge in a modern style Chinese restaurant – Chef David CBD. You will be pairing with:
Bec Hardy Wines - the oldest wine family in Australia, a beautiful female winemaker
Hardy's family, pioneer of SA winemaking for over 170 years.
6th generation family member and first female winemaker Bec Hardy.
James Halliday the highest score cabernet sauvignon

 

99 Points.
Market including Europe, America and China, wines also available on most Australian international flight.
Massena - Natural wines with minimum human interventions, an innovator of Barossa
Dry-farmed, low yielding vines up to 155 years
Traditional techniques winemaking philosophy
Hand harvested and fermented using indigenous yeasts
Five Red Stars Winery

 

by James Halliday.
Bec Hardy Wines
Bec Hardy Wines is a family-owned wine business based in McLaren Vale, South Australia. Bec is a 6th generation member of and the first female vigneron from one of Australia's oldest wine families, the Hardys.
The Hardy name has been synonymous with South Australian wine since the 1850s and Bec Hardy continues that tradition, building on the experience and reputation of her predecessors. Bec's family has been tending vineyards in the premium maritime region of McLaren Vale since her great-great-great-grandfather, Thomas Hardy, arrived from the UK in 1850. Thomas was the region's first settler and is widely regarded as the father of the South Australian wine industry.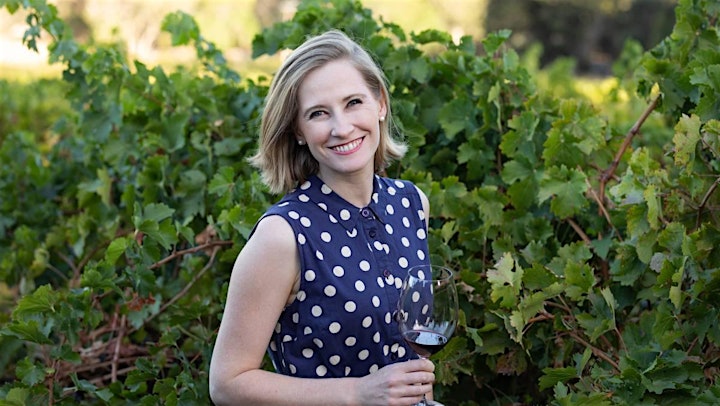 Bec Hardy Wines winemaker - Bec Hardy
Massena Vineyards
Established in 2000 Massena was begun by Dan Standish and Jaysen Collins who until 2006 were employed full time at other Barossa wineries (Dan as winemaker at Torbreck and Jaysen as general manager at Turket Flat). All Massena wines are from 100% Eden Valley and Barossa Valley fruit from dry-farmed, low yielding vines up to 155 years age located in the north-western Barossa. Working mostly with traditional Barossa varieties, they have also established experimental vineyards of other varieties like Roussanne, Viognier, Barbera, Primitivo, Dolcetto, Tinta Amarela, Graciano, Saperavi and Tannat.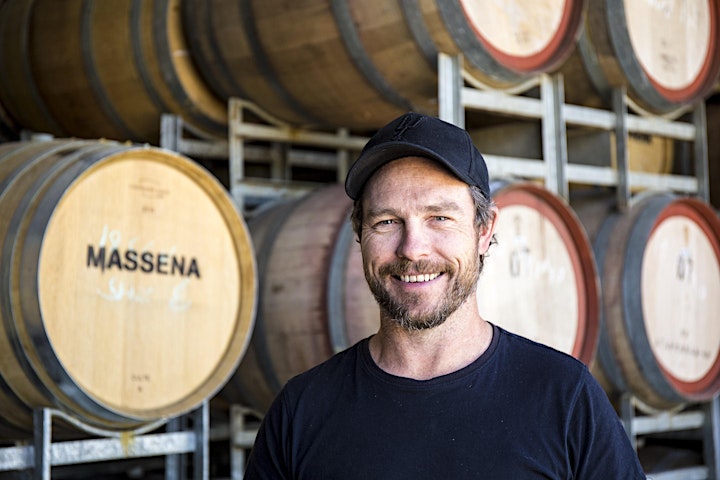 Massena Vineyards Winemaker: Jaysen Collins
When Kung Fu Tea meets Wine
Kung Fu Tea is torn between tradition and performance, a martial arts-influenced style of pouring tea is very catching on, and this time, we changed tea to wine!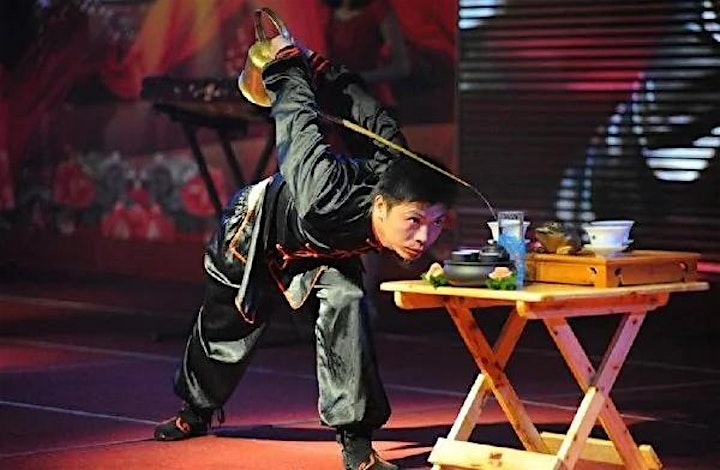 Menu of The night:
10 courses of Authentic Sichuan dishes
Fresh Oyster – 金典生蚝
Sashimi Platter – 刺身拼盘
Wagyu Tataki – 日式霜烧和牛
Lamb Skewer – 孜香羊肉串
Peking Duck – 精片北京鸭
Grilled Live Fish Tomato Barramundi – 大味茄汁烤鱼
Spicy Braised Crayfish – 大味香辣小龙虾
Sichuan Style Cauliflower and Chinese Sausage – 川味香肠炒花菜
Sichuan Style Pork Ribs and Prawn – 川味排骨虾
Chef David Fried Rice – 大味炒饭
10 world-class Barossa and McLaren Vale top drops. (to be updated)
Lots of gifts for quiz and lucky draw winners.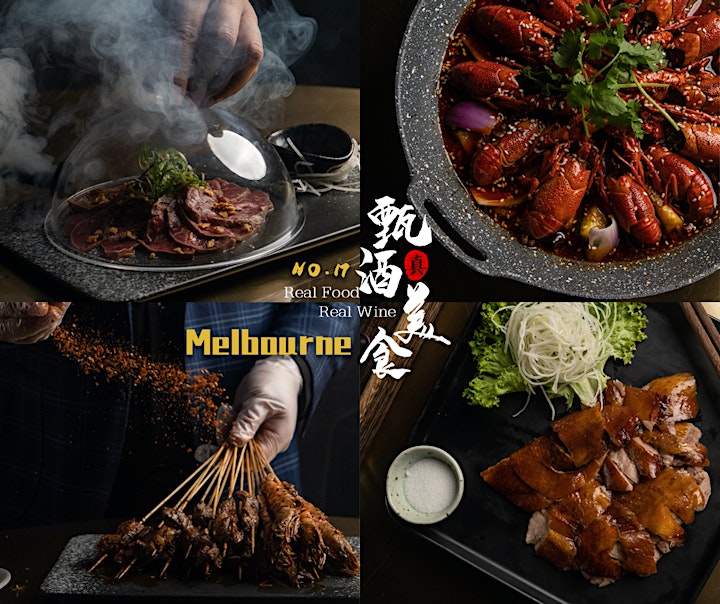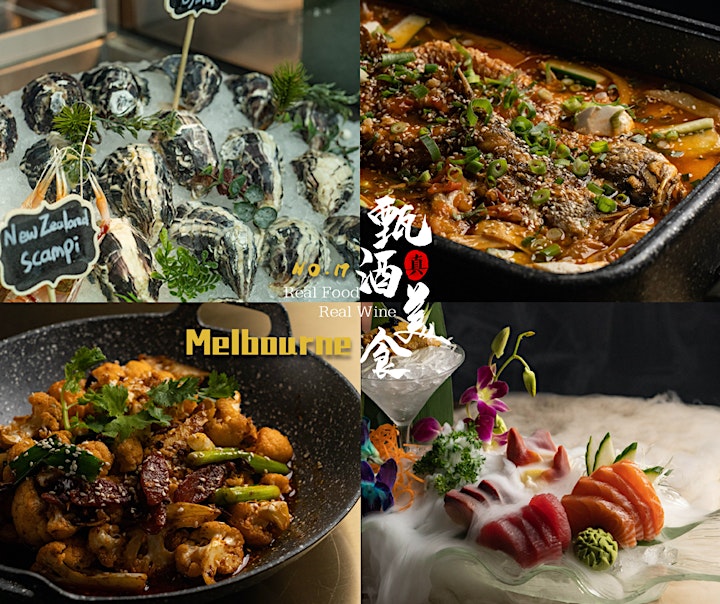 Things you need to be aware
Refund Policy: 7 workings days before the event.
Please ensure you advise of any dietary requirements.
For group bookings over 6 people, please contact WRC to discuss table options.
As we use the freshest seasonal produce, the menu and wine list are subject to change.
If you are going to hold a special occasion, please let us know in the first place. Your special requests might not be able to meet due to our event specialty.
Water and wines are provided at the event. Any other drinks will be available for your purchases.
Some dishes may contain MSG, chilli and soy sauce, as the restaurant determines.
Due to the complexity of Asian cooking, we are unable to guarantee that any menu item can be completely free of allergens. Please be aware that the menu items may contain WHEAT, EGG, DAIRY PRODUCT, NUT, SEAFOOD, MSG, GLUTEN and other allergens.
Our events are mostly shared dish events.
Our events are filmed and photographed, please let us know if you don't wish to be included on any of our footages for social media use.
All rights reserved by Wine Residents Club.