"Real Food Real Wine" is a program aim to introduce authentic Asian food and Australian Premium wines to both local and international consumers in Adelaide. The program cooperates with a vast list of Asian restaurants and Australian wineries.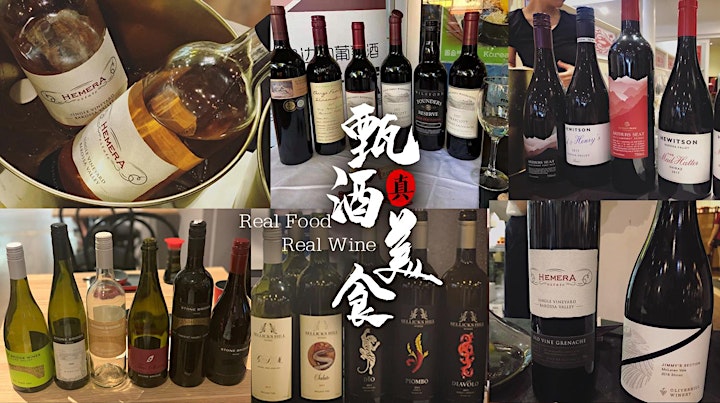 Like we have done previously, participants attending this event will taste delicious Asian food , pairing with wines from our local boutique wineries. In the meantime, you will also be able to know ideas about Asian food culture.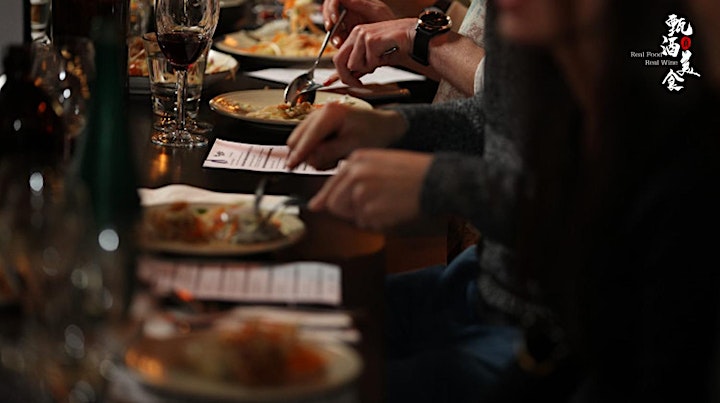 Selected by WRC's experienced wine professions, these 10 wines which consist of Whites, Rose, Reds from Barossa & McLaren Vale were produced and presented by Dandelion Vineyards.
Dandelion Vineyards is a combination of old vineyards, a young winemaker, and a couple of mates to help out in-between, which we believe makes for the ideal winery. The wines represent decades of experience, blending the fruit of our heirloom vineyards with the finest traditions of artisan winemaking.
Dandelion Vineyards are proven plantings that have stood the test of time. We grow our own grapes and source from the best of family vineyards. The wish is to nurture the unique character of these vineyards and express their terroir in our wines.
Five Red Star Winery: James Halliday Australian Wine Companion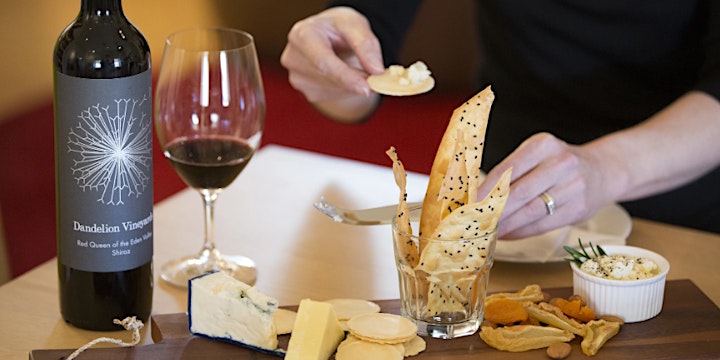 In Real Food Real Wine 12, you'll enjoy delicious Korean BBQ specially made by Great River Korean BBQ on Gouger Street, Adelaide.
Established in 1998, Great River family-owned and operated Korean BBQ restaurant prides itself on providing first class food in a family atmosphere. The food includes a large range of seafood, meats and fresh vegetables, as well as many kinds of traditional Korean food.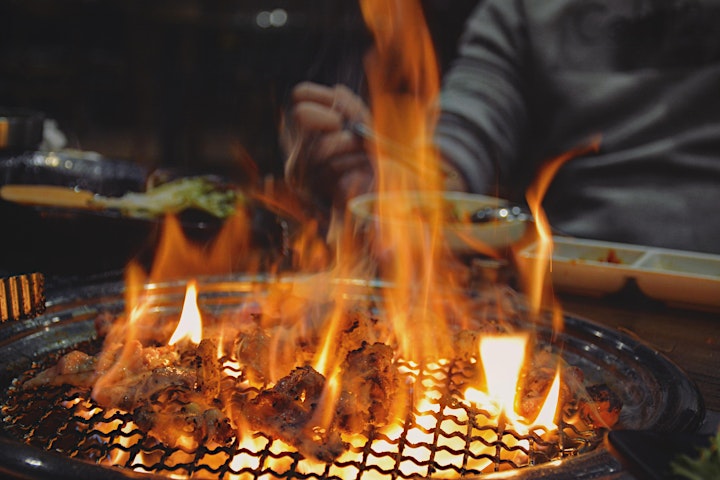 Tasting 16 ingredients & 10 boutique Barossa/McLaren Vale wines carefully selected by Wine Residents Club from Dandelion's cellar.
General Admission – $45.67 ppl.
Food Menu on the night (RRP $45 AUD ppl.)
Entrees:
1. Soft Shell Crab Salad
2. Korean Fried Chicken
Other Korean traditional Side dishes
Seafood & Vegetables:
3. King Prawn (2pcs each)
4. Marinade Spicy Squid
5. Fresh Lettuce
6. Marinated Asparagus
7. Mushroom with Sauce
Chicken & Pork
8. Marinated Spicy Chicken
9. Marinated Chicken Fillet
10. Pork Belly
Beef
11. Marinated Beef Ribs
12. Ox tongue
13. Wagyu Beef
Main Course
14. Kimchi Fried Rice
15. Tuna Rice Ball
16. Potato Egg Salad
**IMPORTANT**
ALL ingredients on the table are RAW - Please cook on your own.
Some Items are spicy.
In terms of food sharing, we highly recommend participating in groups of 4. (Each Table for 4 or more people)
Please leave a message via Email or Facebook:
 

wineresidentsclub

 

if you would like to reserve a table.
**IMPORTANT**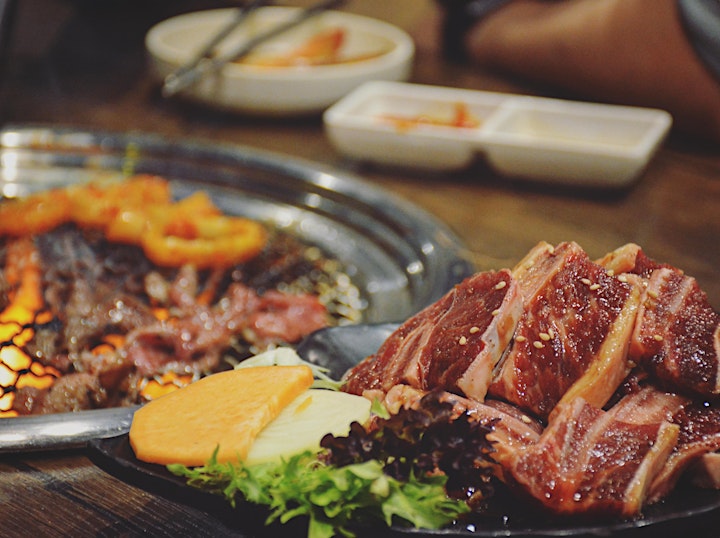 Wine List on the night: Dandelion Vineyards (RRP $390 AUD)
1. Enchanted Garden of the Eden Valley Riesling 2020
Unmissable here is a core of intense, ripe Riesling fruit: lemon and lime and minerality, all of which speak of Eden Valley and a small vineyard's sense of place. The palate is long, long and long - finishing with a ripe lemon juice and wet slate after-taste.
2. Honeypot of Barossa Rossane 2020
A clear, clean, bright from palate, with stirring and bracing acidity through the mid to the back palate. A textual grip grabs your throats in the after-taste, which is long and dry. For most part this wine has a rain water quality, highlighted by a mineral salt and savoury fruit flavours.
3. Fairytale of the Barossa Grenache Rosé 2020
4. Twilight of the Adelaide Hills Chardonnay 2019Whole bunches from our best Chardonnay Vineyard in the heart of the Adelaide Hills were hand picked in late March, in the twilight, our Chardonnay's acid sunrise, being the cool of early evening, then destemmed in small batches without crushing the fruit to fill our press exactly.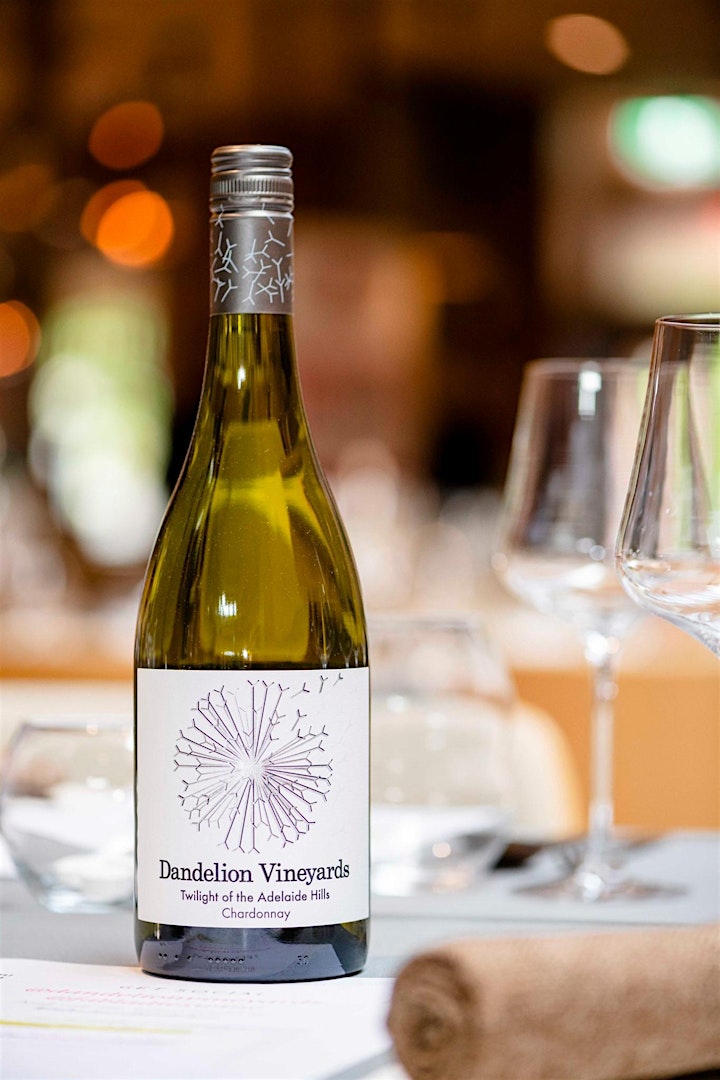 4. Damsel of the Barossa Merlot 2018
Dandelion Vineyards Damsel of the Barossa is a single vineyard wine from Carl Lindner's Lohner Vineyard in the Lyndoch sub-region, in the cooler, wetter southern end of the Barossa, perfect for Merlot.
5. Pride of the Fleurieu Peninsula Cabernet Sauvignon 2018
6. Lioness of the McLaren Vale Shiraz 2018 - 2021 James Halliday 95
Here with have a very savoury fruit profile complimented by round, nurturing helping tannins that dry but also succour. The outlier fruit flavours ping off on another: rich plums complimenting just-ripe blackberries; wild raspberry and red currant harmonising with clove and eucalyptus.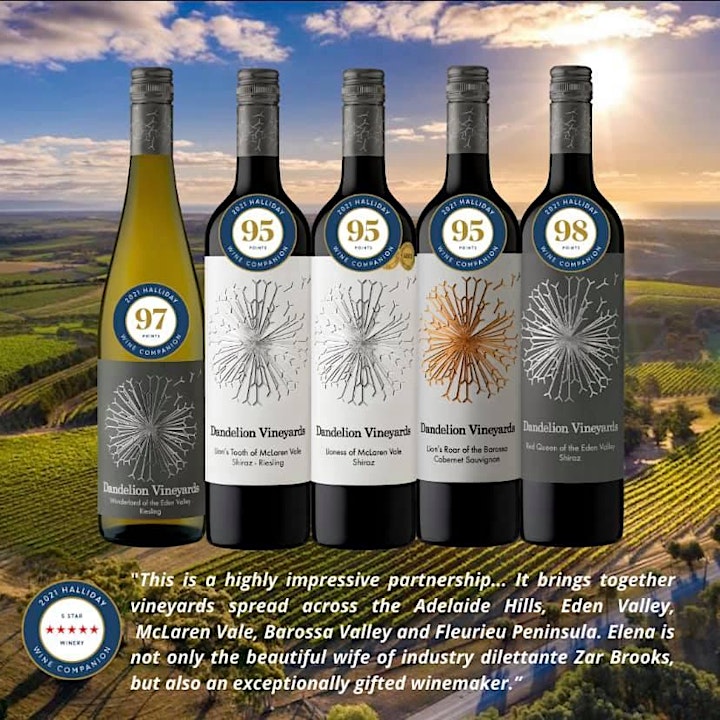 7. Lion's Tooth of the McLaren Vale Shiraz Riesling 2019 - 2021 James Halliday 95
8. Sleeping Beauty of the Barossa GSM 2018
Opulent, intense red berries balanced by soft velvety tannins and supple oak with great balance from the acid reknown in Barossa Grenache.
9. Lion's Roar of the Barossa Cabernet Sauvignon 2018 - 2021 James Halliday 95
That oak's hand-joined and turned framing supports the finest fruit display: pure cabernet sauvignon blackberry and blueberry flavours complete with the additional structure of drying tannins. This red wine's fruit weight makes it lavish and rich in the mid-palate, but then more late-gifting tannin stretches out the wine, extending the back-palate on and on.
10. Legacy of Australia Pedro Ximenez xxxo (Dessert wine)
• Wine Residents Club SECRET SELECTION wines.
• Food and wine pairing skill will be presented.
• Lucky draw prize at the end of the event.
Event Location:
Great River Korean BBQ Restaurant, 103 Gouger St, Adelaide SA 5000.
If you are interested in this event,
Please contact Jose by phone: 0423 733 078
or e-mail: admin@wineresidentsclub.com
Promotion effective until: 26th October 2020
Event Date and Time:
27th October 2020, 6:30pm - 9:30 pm, Tuesday.